SIMULATORS
Based on 20-sim, Unity and other tools we build simulators for system design, training and digital twins and more.
SYSTEMS DESIGN
With model-based design, you can analyze machines and systems using simulation models. This allows you to investigate the overall performance, choose between design alternatives and make assessment improvements in the early stages of a design. Controllab is specialized in the development of system models for the high-tech and maritime industry. Based on years of testing and measuring on-site, we have developed models for hydraulic, electric and mechanic components that are very realistic. With these components, we can build realistic system models efficiently. These models are used to improve the design of cranes, robots, pipe-lay systems, turbines and many more.
Click here to download our technical brief "Introduction to Model-Based Design"!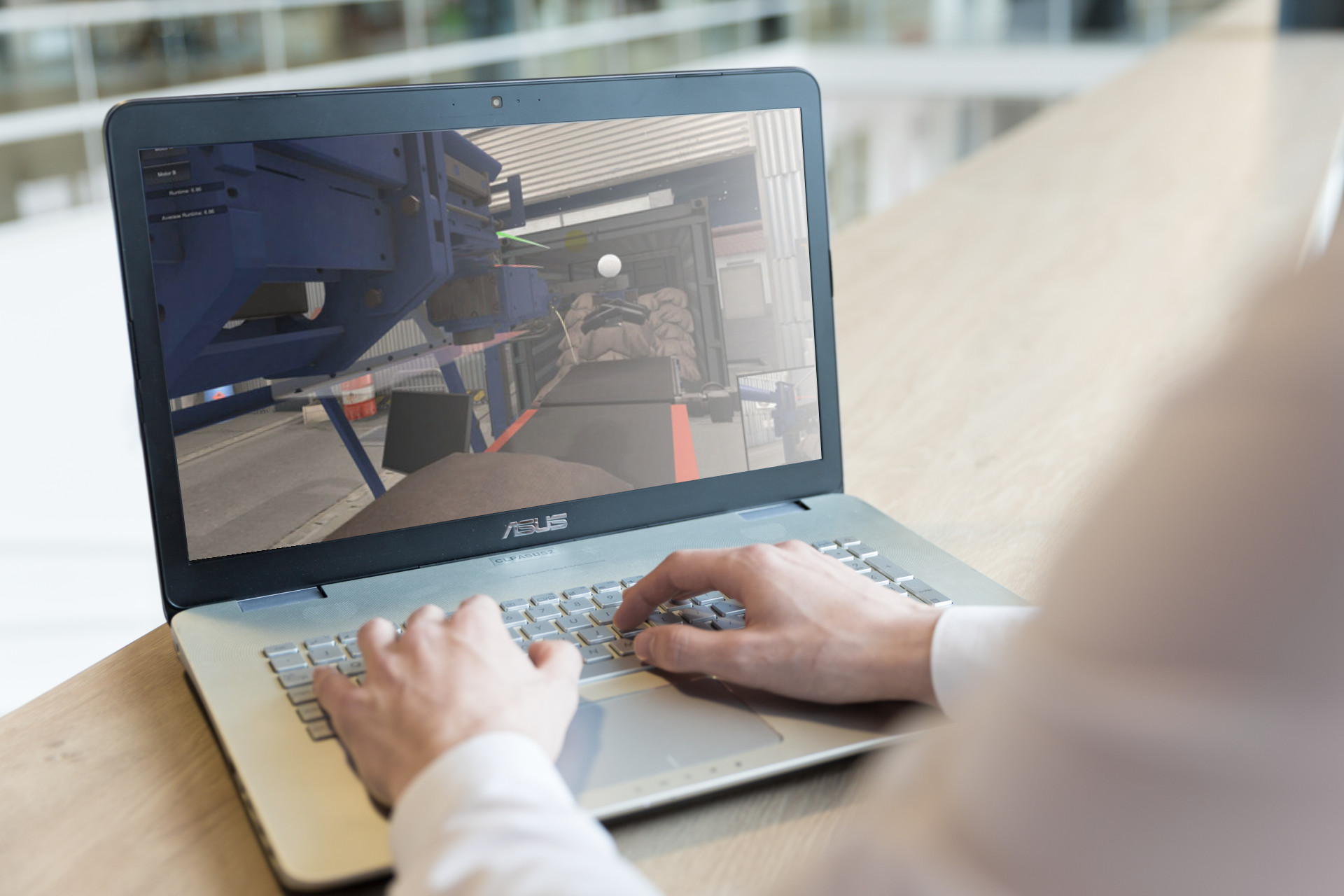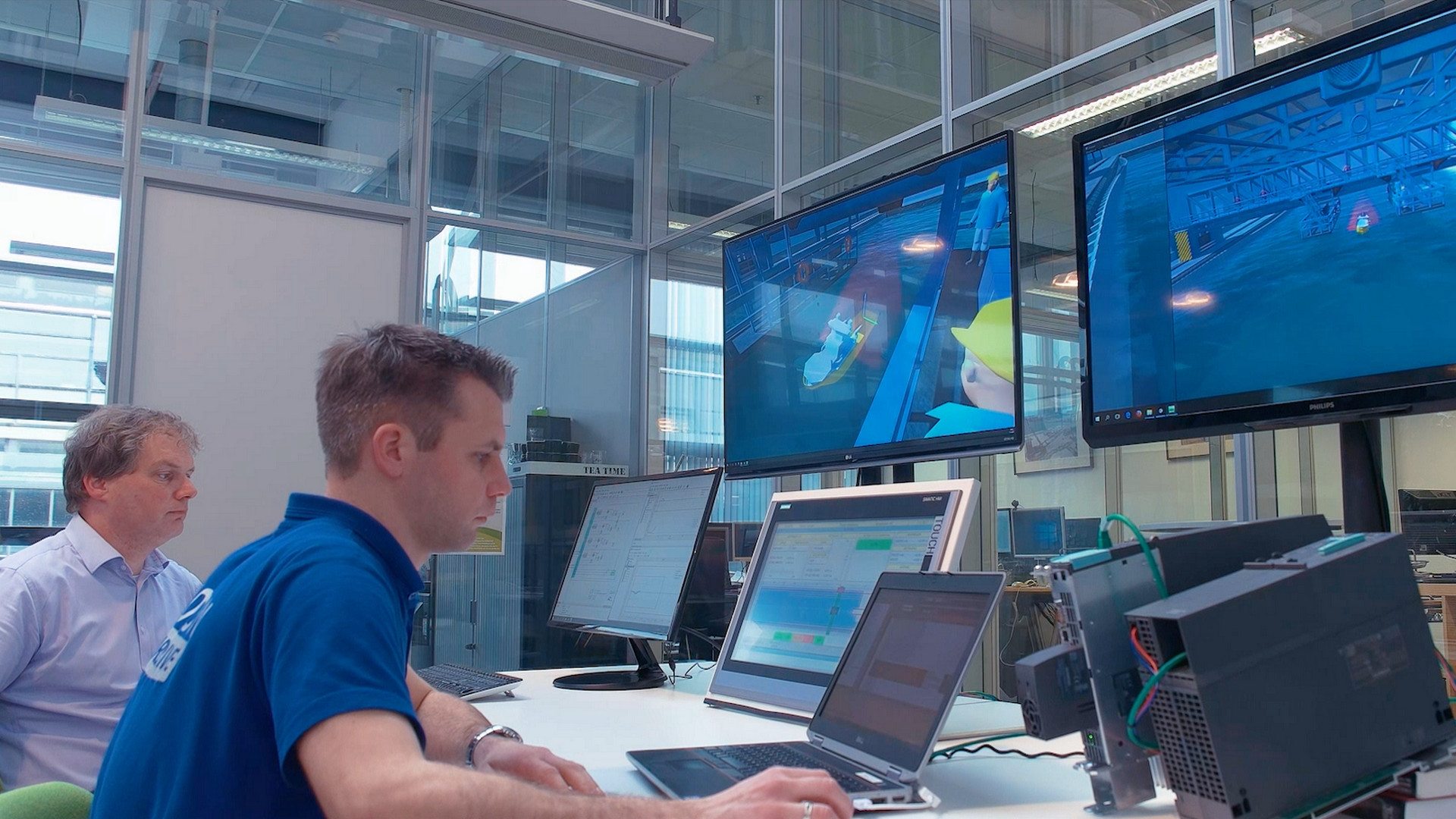 HIL SIMULATION
With Hardware-in-the-Loop (HIL) simulation the physical part of a machine or system is replaced by a simulation. This allows rigorous testing of the control system without the real machine connected. Controllab develops HIL simulators for the offshore and high-tech industry. With our simulators, the customer can test their controllers under normal and abnormal conditions. This allows them to test major parts of their FMEA tables and save significant time during commissioning.
TRAINING SIMULATORS
Base on our simulation tool 20-sim and our libraries with electric, mechanic and hydraulic components, we can built training simulators that mimic real systems very accurately. These simulators are used to train operators in a save environment. It allows them to make mistakes and learn from them. Moreover, these simulators will allow them to train all kind of scenarios in all kinds of weather conditions very quickly.
Our simulators can be based upon the real control hardware. This will allow the training simulator to follow every new update of the control software. Operator inputs can come from screens, joysticks, special operator seats etc. Display with the simulated 3D view from the operators position can be done with screens, projectors or a VR headset.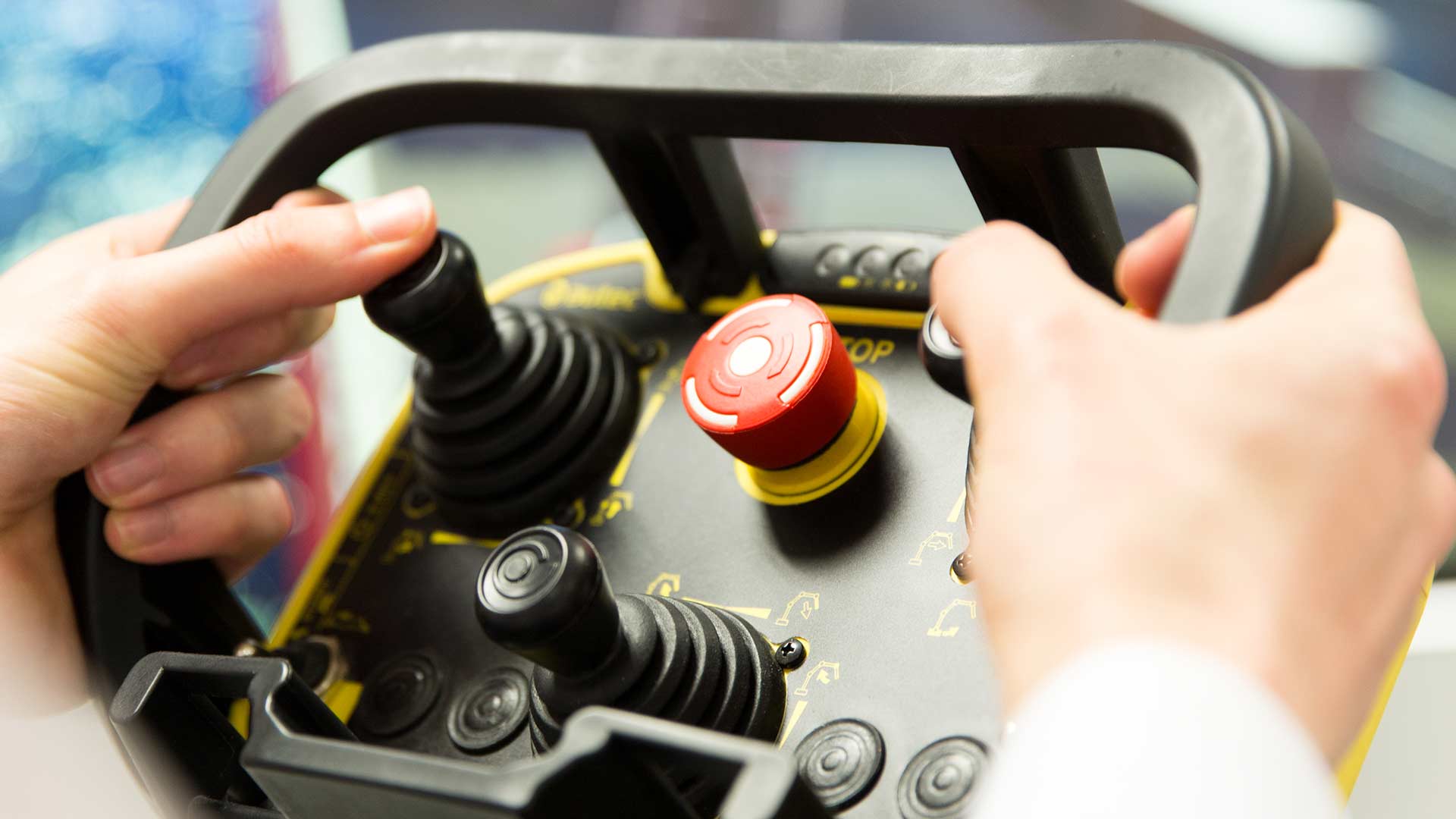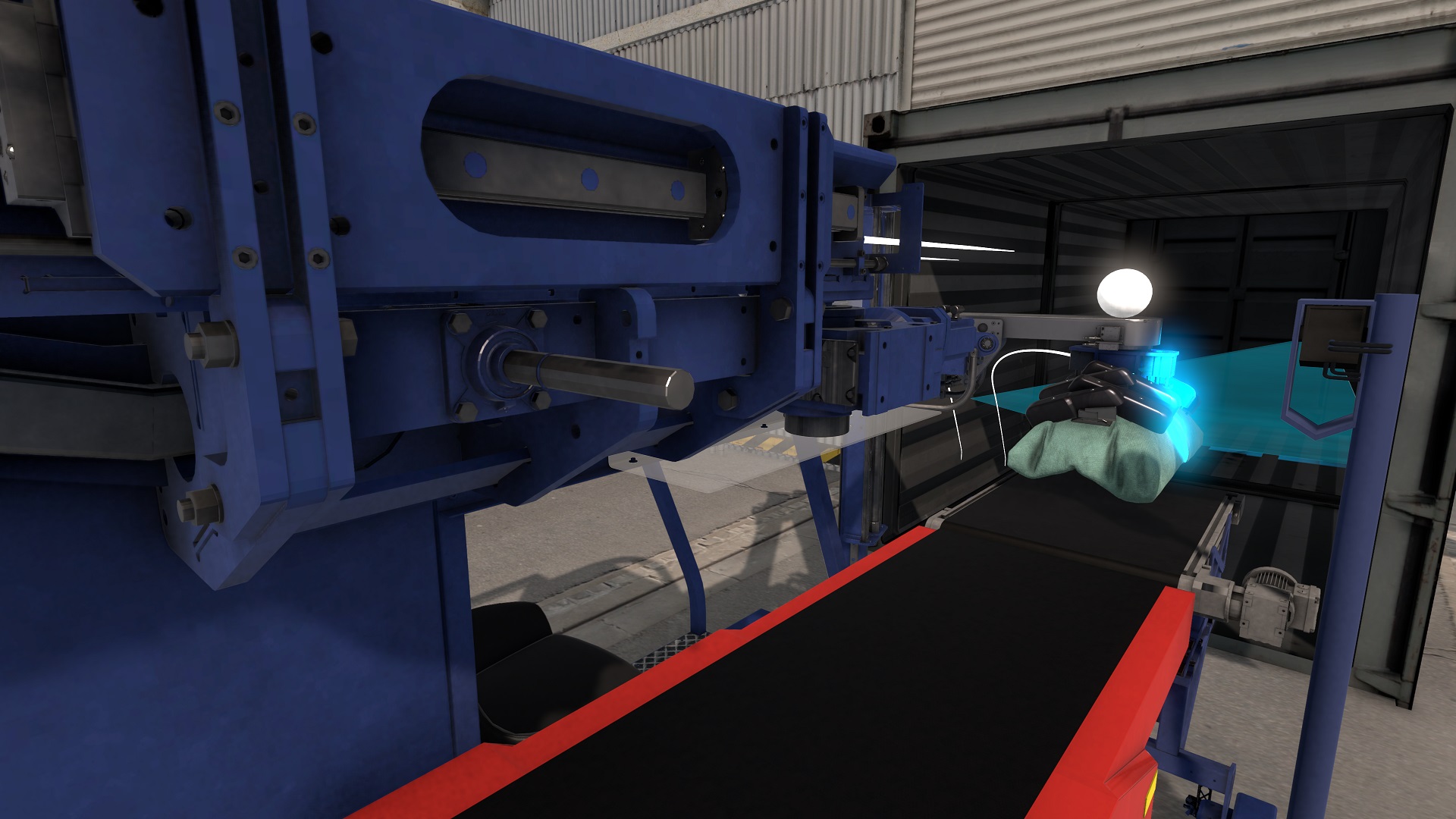 DIGITAL TWINS
A digital twin is a virtual version of a machine. Digital twins can be used during product development to show the effects of design changes and assess the operation of the machine. During active use, digital twins can be used to inspect the performance and wear of machines. Controllab can help you with the tooling needed for digital twins and with the development of digital twins. A typical project starts with the development of a simulation model in 20-sim. By coupling the model to a 3D visualization, the digital twin comes to life. By coupling data, coming from real machines in the field, the twin can be used to monitor operational performance and inspect the condition of the machine parts.
Click here to download our brochure on Digital Twins!
VR PRODUCT DEMONSTRATORS
We create VR product demos based on simulation models with accurate physics, command and control, and real-time interaction with the user. Some examples are container unloading robots, 3D motion compensated cranes or ship-to-ship interaction. Our demos bring your products and ideas to life. With the VR headset your audience will get a real sense of space. By using detailed graphics, user interaction and 3D spatial sound, they are immersed into a new world, making your product or idea very credible. That is why our demos have successfully been used at meetings, trade fairs and events. They help sales engineers to convince customers, design engineers to showcase their ideas and have helped many more to tell a compelling story.
Click here to download our brochure on VR Product Demos!