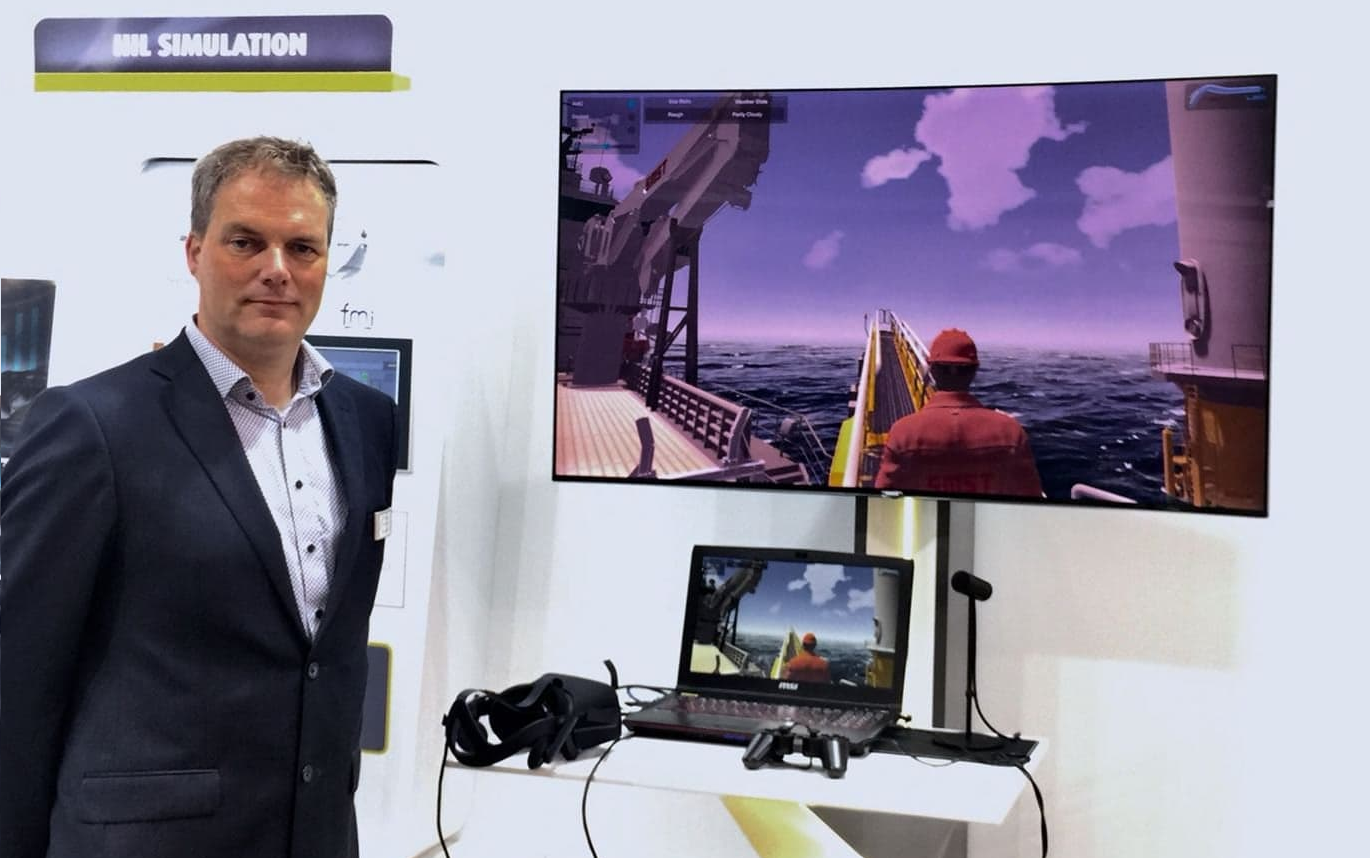 NEXT GENERATION OF PRESENTING
How can you demonstrate complex ideas and products and make your audience enthusiastic in minutes? With VR from Controllab: the next generation of presenting! We create VR product demos based on simulation models with accurate physics, command and control, and real-time interaction with the user. Some examples are container unloading robots, 3D motion compensated cranes or ship-to-ship interaction. These VR demos will bring your ideas and products to life, make them self explaining and credible.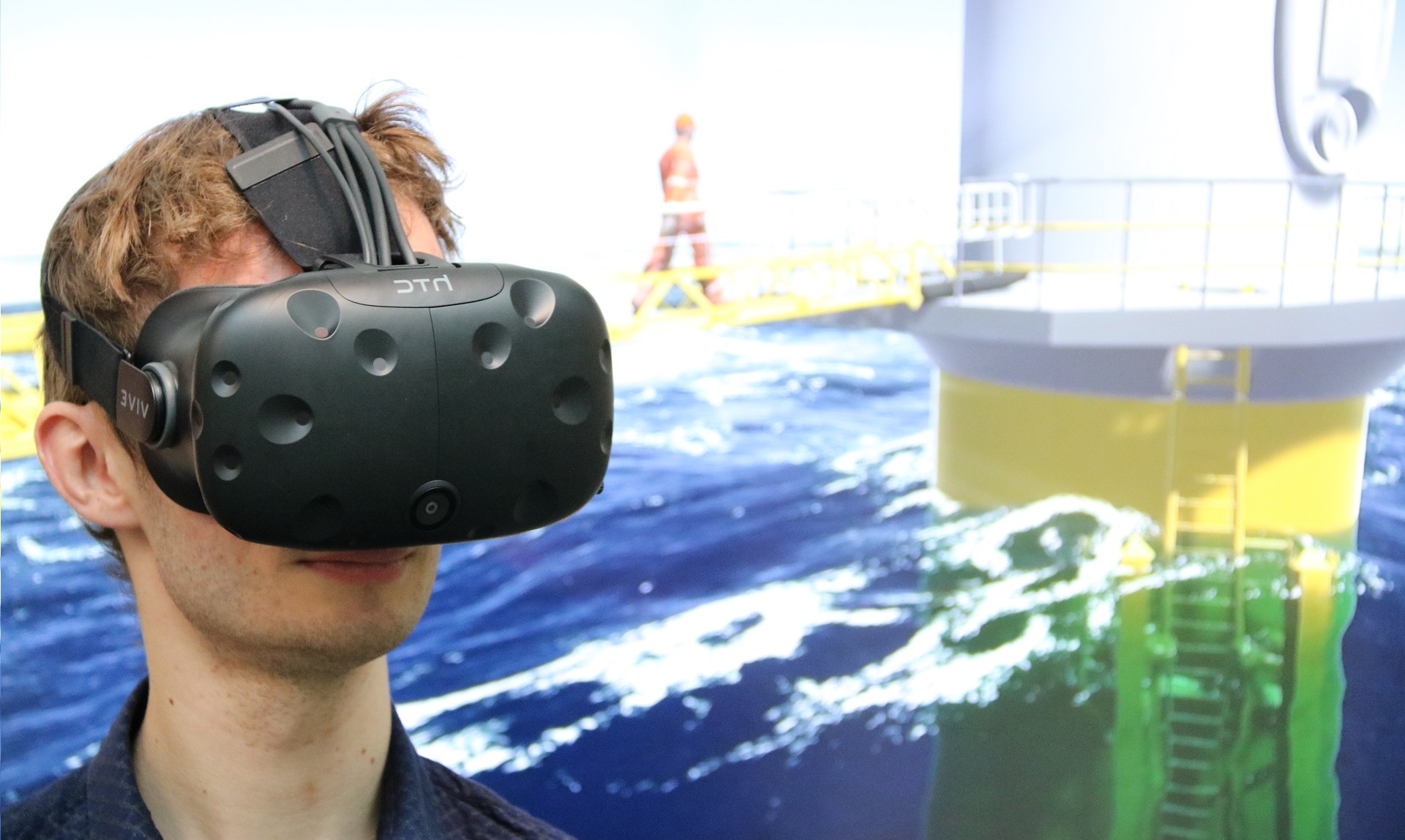 VR APPLICATION
Our VR product demos are delivered as a software app that runs on a Windows PC or laptop with VR capability. Headsets from Oculus and HTC are supported to experience the demo in VR. When the app is started, the PC screen will show the demo with an interactive menu. An operator can use this menu to control the demo, change the weather, etc. The user will put on the VR headset and use the controllers to steer the machine or system, walk through the scenery and perform all kind of actions.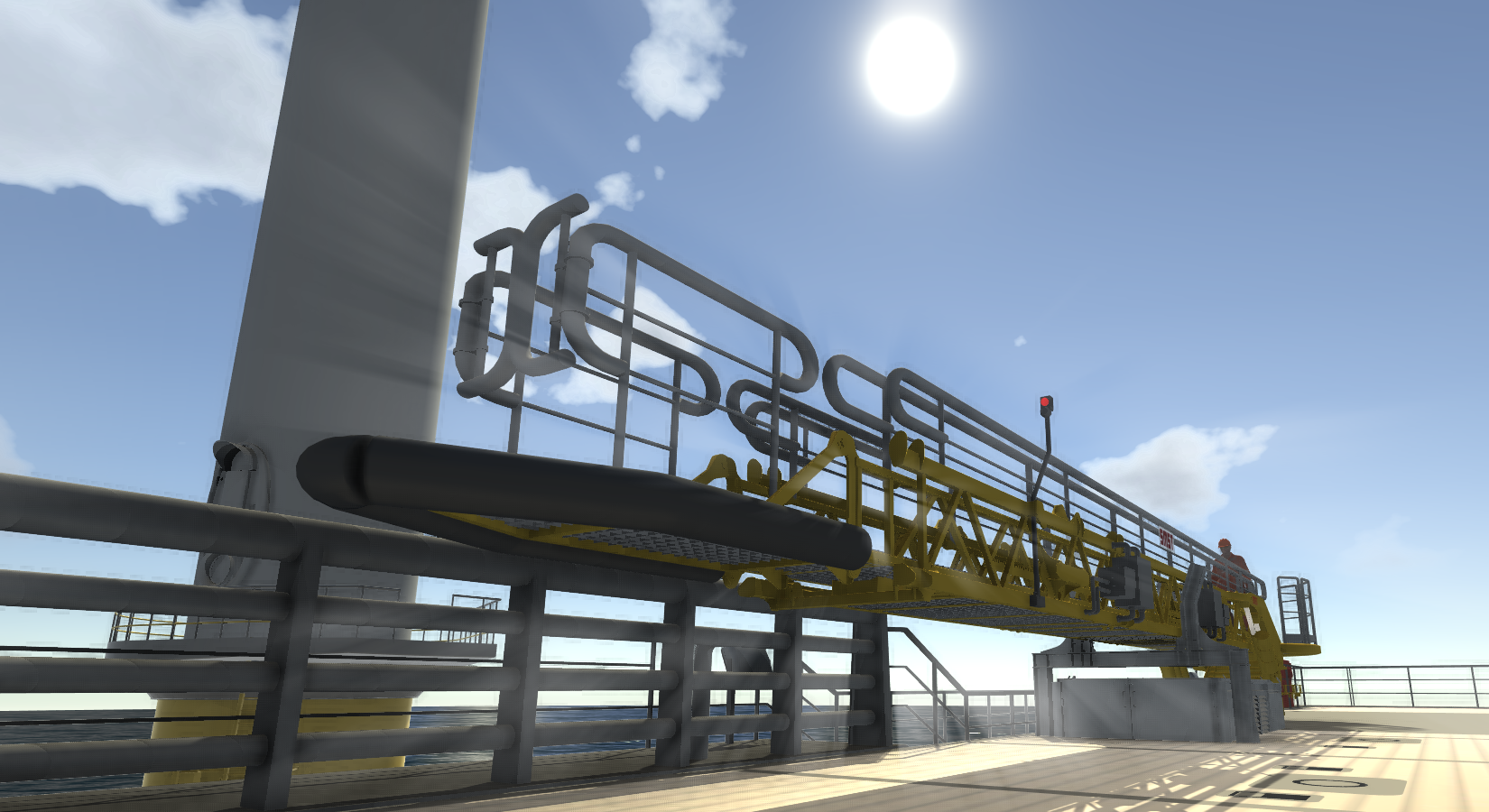 PRODUCT TO LIFE
Our demos bring your products and ideas to life. With the VR headset your audience will get a real sense of space. By using detailed graphics, user interaction and 3D spatial sound, they are immersed into a new world, making your product or idea very credible. That is why our demos have successfully been used at meetings, trade fairs and events. They help sales engineers to convince customers, design engineers to showcase their ideas and have helped many more to tell a compelling story. Contact us to find out how VR could work for you!
BASIC
Default scenery
Default audio
Default skybox
First-person operation
ADVANCED
Character animations
Collision detection
Screen & video capture
Haptics
ENVIRONMENTS
Sea states
Weather conditions
Real-time skybox
3D spatial sound
REAL-TIME DATA
Infographics
Sensor data
External data
Hot loading