ultra high
precision / pressure pump
A world-class provider of innovative sample introduction, extraction and separation
technology for analytical systems contacted Controllab. Their systems are used in laboratories
all over the world. A key component of this company is their ultra high performance liquid
chromatography (UHPLC) pump. This is a machine that can pump substances with a very
accurate flow rate over a very large pressure range. For their new range of UHPLC pumps, the
company wanted to achieve a level of performance, that would blow away the competition.
This could only be met by a redesign of the existing pump. Controllab was asked for help.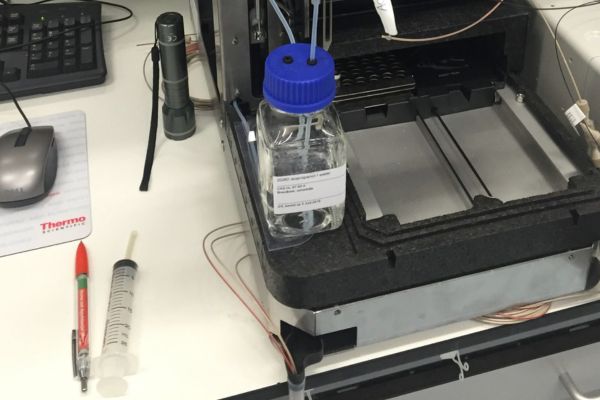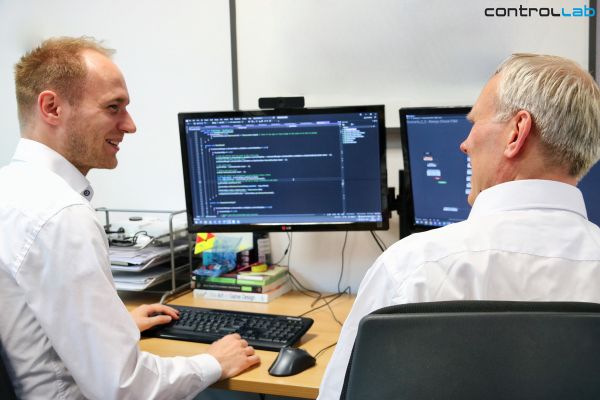 Systems Design
The UHPLC pump consists of two pairs of serially coupled piston pumps. Each of the four pumps is individually driven and controlled. This generates maximum freedom for the flow control and pulse reduction. The control of the pumps is not trivial and required a complete redesign of the control system and the pump components. Controllab was asked to introduce model based design in the company and bring a systems engineering perspective for the development of the new pump.
Solution
Controllab has developed the modelling and simulation package 20-sim, which is excellently suited for model based design. The package was first deployed at the laboratory of our customer to model the various components of the pump and in a later stage to develop an advanced control system. Using scripting and design environment was created with a high degree of automation.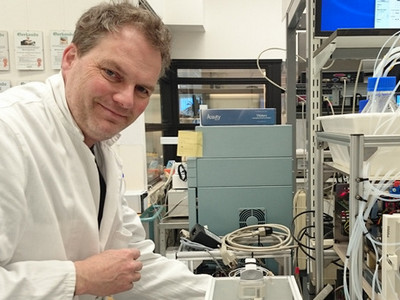 Approach
One of the challenges of the new pump was its range of operation. This required a dedicated servo motor controller, capable of driving a motor with an extremely constant rotation over a large ranges of speeds. A three phase servo motor model was developed by Controllab. The simulation model helped Controllab to develop an advanced servo motor controller and test it in simulation first, before deploying it on a test bed. An automated work flow was created that allowed Controllab to export the control system as C-code and deploy it for testing on a test bed and prototypes automatically.  Test scripts were made to carry out tests automatically at every phase of the design. This allowed our customer to make several enhancements to the system in a minimum amount of time.